DobraKrajina.sk (tr.GoodCountry.sk) is closing down. You donated more than a million euros
For more than ten years, you have been supporting the nature protection, fight against poverty, exposing corruption and simplifying the lives of the disabled through a website entitled DobraKrajina.sk (tr. GoodCountry.sk). THANK YOU. We appreciate your help very much. Now, the website has fulfilled its mission.
Good Country was established in 2009. It aimed to make it easier for individual donors to contribute to charitable causes and allow them to find proven organisations which had been helping in their communities and surroundings. At the Pontis Foundation, we wanted every euro donated to be used for a good cause, and when selecting the projects, we guaranteed that it would be so.
The website, in turn, made it easier for the non-profit sector to raise funds and allowed the organisations to expand their services and get to know each other and connect. Our effort was also to train organisations in fields such as fundraising and communication.
We established the Good Country at a time when crowdfunding was not known at all in Slovakia, and online donation systems practically did not exist. The situation has changed, and today, there are several services which provide online donation tools more effectively than the Good Country.
Michal Kišša, Executive Director of the Pontis Foundation, explains: "The donation system is being moved to Darujme.sk which is developing a new and modern version of the payment gateway. One of the missions of our foundation is to unite and connect, so we do not want to fragment forces in this segment and be developing the same project. We encourage all organisations to move to this renewed platform."
Nevertheless, this is not sad news, but proof that online donations have been thriving in Slovakia.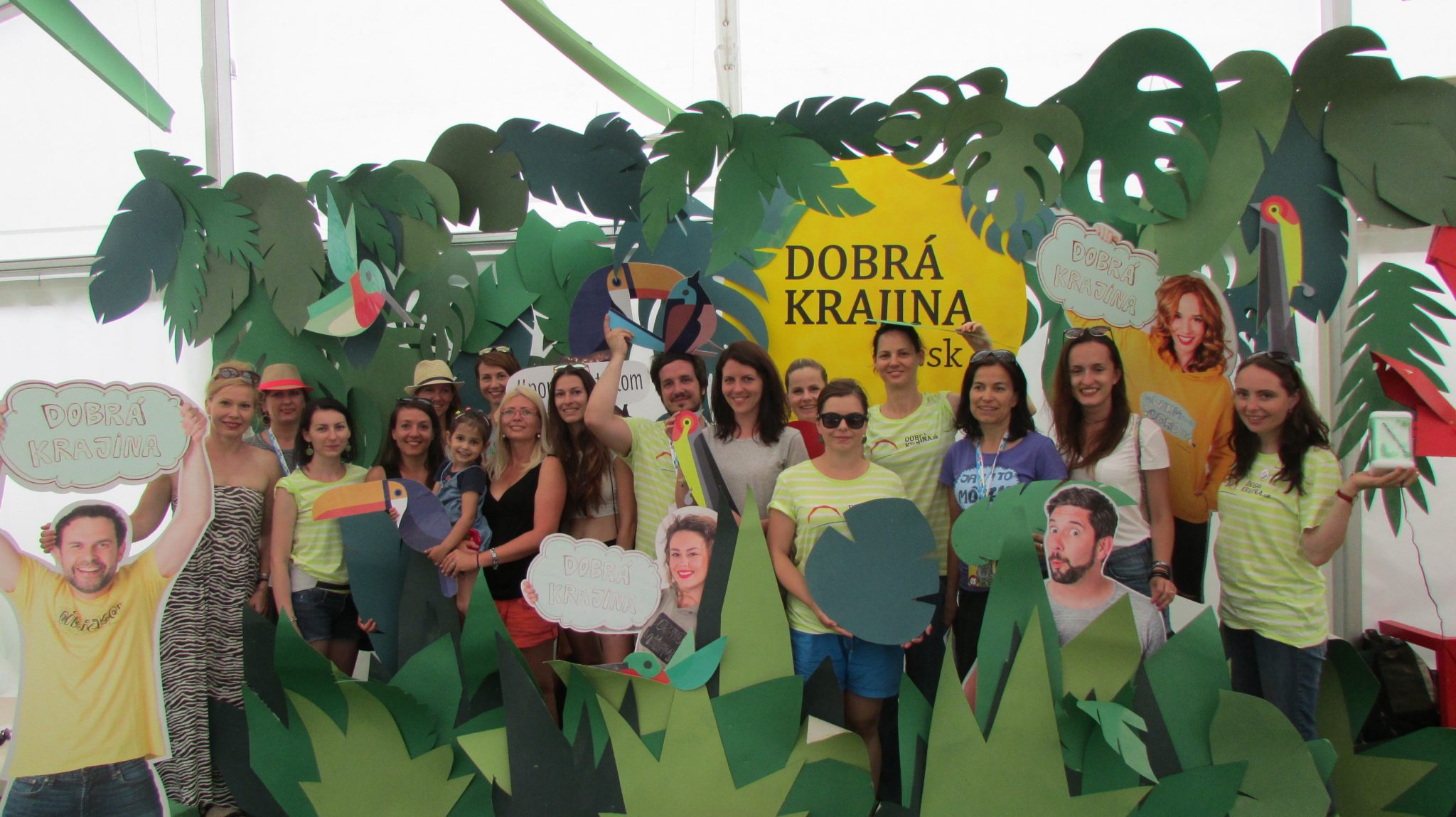 At the same time, at the Pontis Foundation, we now have more space for further education and professionalisation of the non-profit sector. We will continue to educate and improve non-profits in cooperation with the Bystriny project, which has included several organisations from the Good Country in its portfolio.
We also work to fully use the potential of partnerships with companies and allow organisations to participate in selected trainings for free. Furthermore, we think about how, in cooperation with other organisations, to raise awareness of how the civic sector helps all across Slovakia.
What we have achieved
We are proud to say that the Good Country ends with excellent results. Together, we helped 119 organisations with a total of 1,029,630 euros. And there is more. Through various campaigns, we talked to people in Slovakia about the possibilities of participating in the improvement of our country through support for selected projects. We have successfully implemented several activities to emphasise this:
we organised several years of the Good Coffee Shop at the Pohoda festival
we launched the global donation holiday known as #GivingTuesday in Slovakia
we were the first to use contactless donation gadgets
we launched campaigns such as the Month without a Home and the It's Good to Be Home concert in cooperation with the Pohoda festival and the Depaul organisation
we launched the Restaurant Day for non-profits
we launched the first matching campaigns in cooperation with ESET and Slovenská sporiteľňa, through which companies doubled their donations
we organised seven years of the 24-hour donation marathon, totalling more than 65,000 euros in collections
we organised six years of the Good Tough Guy event, in which more than 230 runners participated and thus supported non-profits in the amount of 12 thousand euros
we implemented two years of the Christmas taxi, through which you both helped and drove with a famous personality
What will happen with the Good Shop?
The Good Shop was established in 2015 in cooperation with Sashe.sk. It is an online space for non-profits from the Good Country. There, they could offer their own (and donated) handmade items and gain financial contributions for their projects.
The great news is that Good Shop will continue. It will exist as a special category at Sashe.sk. By purchasing products, you can still support your favourite non-profits.
THANK YOU
It is impossible to put into words how much we value your support. You have meant so much to us. Therefore, we would like to, once again, say a big THANK YOU to:
7,271 donors, who have given up part of their finances to make our country a better place
organisations, which have relentlessly listened to our recommendations and patiently reported all the needed information
members of the Board of Directors of the Good Country, who dedicated their time and know-how and personally guaranteed the projects at our website
partners, without which the functioning of the portal would not have been possible
supporters and influencers, who provided their media space and thus sensitised their fans to issues which are not in the centre of society's focus
the BackBone company, which helped us improve the technical side of the website